Looking for unique video ideas that will stop the scroll and make viewers engage more with your content?
We've curated five new and emerging video styles that can help stop the scroll.
Read on to understand how you can use VR videos, 360 videos, one-take videos and more new video styles to create awareness for your brand and increase your click-through rates.
Wait, what stage of customer awareness should your video serve?
Did you know that there are five stages of customer awareness? The 5 stages—unaware, problem aware, solution aware, product aware and most aware—are another perspective on your buyers' journey. Before you start producing videos for your brand, think about your brand's video objectives. When a prospect watches your business explainer or product demo video, they go through a transition of being unaware to most aware. They will probably even consider your business or product to be the solution to their pain points.
Talking to completely unaware customers? Action cam videos could capture their attention quickly.
A one-take, explainer or VR video would be better suited for middle stages of awareness as these people already have a mild interest in your product or service.
Assuming those at the final stages of awareness are when people already have a strong, genuine interest in your brand, a live webinar could be a good way to nurture their interest.
Source: SparkPPC
New video styles that can boost your engagement rate
Check out these new video styles and also where they fit in the stages of customer awareness.
We'll also explore how to create them and any stand-out advantages to help you choose which one is best for you. 
1. One-take videos
One-take videos are pretty self-explanatory. They're filmed in one take. You can find this style of video either in a spokesperson, interview, or intimate conversation format. One-take videos land in the middle of the awareness spectrum as they can show your company on a personal level once prospects are mildly interested.
If your business doesn't have a large video budget or access to professional filming equipment, one-take videos can be a good option.
Their simplified structure means you can easily film videos from home or any remote location on your smartphone or using a webcam recording.  
How to create a one-take video
One of the easiest ways to produce a one-take video is to utilize social media live stream features. Just by going live on your Instagram, Facebook or TikTok business account, your brand can develop a more personable appearance and users can associate a reliable face to the account. This way, your business can also directly connect with users anywhere in the world.
Facebook has reported their live video feature receives 6 times as many interactions as a regular video, and that 82% of people prefer to tune into live videos rather than streams of other content. 
Live videos can also be saved from your social media account. Your business can then repurpose these one-take videos and share them on multiple different platforms. You can edit the recorded video in Clipchamp, our online video editor that doesn't require any software downloads, and then save and share your professional video. 
What topics to record during a one-take video?
The options are endless when it comes to one-take videos.
From product or team introductions, a workspace or a product demo—your business can create a one-take video about absolutely anything. 
Where to share your one-take videos?
Including a one-take video in your email marketing might just be the leverage your emails need. Not receiving very high click-through or open rates? Try embedding a one-take video of your CEO sharing a message for customers directly. You can even add customer interviews to appear more relatable. 
2. VR tour videos
It's possible that clients aren't able to visit your business in person so a VR tour video is your next best option. A VR tour videos can help your prospects receive the full context of the space. VR tours are perfect for the middle stages of awareness. Customers can take a tour and learn more about your business and how it can help them. 
When we picture VR, Luke Skywalker Jedi training protocol probably comes to mind. But VR isn't limited to bulky headsets.
VR tours can now be as simple as 360° video. All viewers need to do is rotate their mouse or touchpad. 
How to plan a VR tour video
Making a VR tour isn't as painstaking as you might worry. Your customers don't need expensive headsets to view a 360° video. All you have to do is utilize a 360° video camera (like the GoPro Hero 9) and 3D audio to transport individuals anywhere you want. There is an initial investment required for this.
VR tours can also be interactive. Interactive videos get up to 44% longer views than traditional videos because they are informative and entertaining. By adding checkpoints in your VR tours, or fun VR games, your business can leave a lasting impression.
VR tour video ideas
If your company hosts regular events either for B2B or B2C, you can double your attendance with VR tours. Not everyone will be able to attend who is interested, making VR tours the best alternative. VR tours also work well for open homes. 
VR tours can also save you lots of money during onboarding. Employees who want to learn about headquarters or attend corporate events will no longer require a plane ticket. Now they can join from the comfort of their homes. 
Where to share VR videos?
You can share VR tour videos on your website landing pages, or even send them directly through email. Considering the additional cost, you can make VR tours an exclusive offer to your members and subscribers. 
3. Action cam videos
Capture your viewers' attention with movement! 54% of consumers prefer businesses to create videos with motion, sharp video editing to provide them with a sense of momentum and excitement. Such videos fit well at the top of the awareness hierarchy.
How to create an action cam video
Action cam videos can be filmed using a GoPro or even a smartphone camera with a built-in stabilizer.). This video style is all about fast-paced motions and shot from lots of different angles (but keep in mind not to make your audience dizzy).
Easily capture short clips and upload them to Clipchamp video editor to create a fun-filled video. Add video titles, transitions, background music and special effects. Then save your masterpiece in a high export resolution like 720p or 1080p.
Action cam video ideas
This style of video is great for business descriptions as they can turn boring topics into exciting videos. Use a bright aesthetic, your brand's color palette and great video editing to share information in a captivating way.
Where to share action cam videos?
Action cam videos can be shared anywhere, and would perform particularly well on social media like Instagram and YouTube.
4. Webinar videos
If you've established a customer base, it's a good idea to engage and nurture their interest. Batch creating videos can only get you so far through the month, so why not try repurposing your webinar videos instead. 
A webinar is a video presentation, seminar, lecture, or workshop that is delivered virtually over the internet. Webinar videos have a high level of detail, making them best suited for the most aware stage on the awareness spectrum. 
You can advertise your upcoming webinar with a signup form to gain an insight into who is interested in tuning into your business or webinar. No one knows what your product needs more than your consumers, and you can use this opportunity to generate valuable feedback. 
How to create a webinar video 
Webinar videos are very easy to create. Customers can watch live webinars or re-watch recordings. All you have to do is present your webinar on a video sharing platform like Zoom, download your webinar recording, add it to Clipchamp's video editor, edit with a brand logo, add titles about the topics of discussion and share it.  
Webinars make for great video marketing. They're easy to consume and have hardly require any video editing.
Easy webinar video ideas
Webinars can showcase any topic—just make sure it's relevant to your target market so it will generate views.
You can try interviewing customers, your development teams, share personal insights into your brand and even answer FAQs. 
Where to publish webinar videos
Webinars are live, but repurposed webinars are best suited for email campaigns or to be sent directly via a gated link. 
5. Explainer videos
If you don't think your brand is ready for a live webinar yet, try making an explainer video instead. Explainer videos are great for people in the middle stages of awareness as they provide valuable and engaging information in a bite-sized package. 
Thousands of businesses are now creating business explainer videos to engage and inform their audience faster and more effectively. If you've launched a new helpful product or service, and your audience has a problem that needs solving, showcase how your brand can help through video.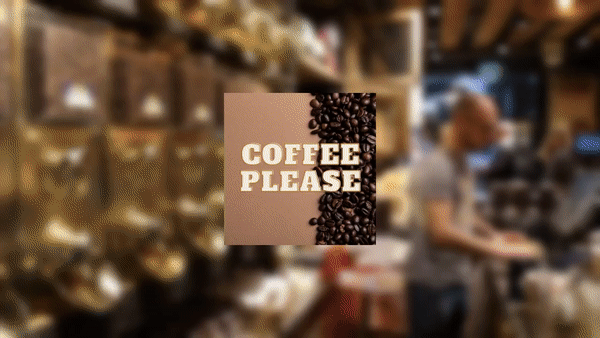 Once your company starts to gain some visibility, these videos will become a necessity. 95% of people have watched an explainer video to learn more about a product. Not having them may lead to consumers questioning the validity of your brand.
How to plan an explainer video
Keep your video simple and show your product or service in action to prove why your audience needs it. You can film yourself, members of your team or use stock footage with a voice-over. You can also add characters (real or fictional) to make the videos more relatable and fun.
Easy explainer video ideas
Head over to this blog for inspiration!
Where to publish explainer videos?
The best spot to upload your explainer video is on your website homepage or a prominent product page.
Make engaging videos with Clipchamp
Use video marketing to attract new customers and keep your current customers engaged, too.
Will you have a play with these five new video styles? When you're ready to make a video, get started by signing up to Clipchamp for free.