Have a restaurant or cafe and want to share what delicious food you make with millions of people around the world? YouTube is the place to post! With video being the most preferred type of communication, the second most popular social media platform, YouTube, has transformed the way we connect with people. Whether your restaurant is promoting a new summer menu, fast takeaway in lockdowns, or showcasing a new chef joining your team, YouTube videos can help your passion for food shine through video, and even make money from just posting videos of food virtually! Sounds yum, right? 
Explore how YouTube video marketing can work for your food business and everything you need to know before you post your first YouTube video.
How to leverage your food business on YouTube
Creating video content for your cafe or restaurant allows you to reach a broader audience, engage your followers for longer, and grow the social media footprint of your business. This is great, particularly if you're dreaming of opening franchises or going international one day. 
If you're a small business, don't hesitate to make video content due to a limited budget. Video is one of the most cost-effective ways to reach potential customers and stay ahead of your competitors. All you need is an iPhone and free online video editor like Clipchamp. 
Not sure what kind of videos to start with? Easily share YouTube restaurant videos like a new menu item or showcase your new premises to increase foot traffic and build brand awareness on the internet. 
You can even hold competitions to promote your restaurant offering a discount or free sides for viewers who enter. Repurpose the video in your delivery application so customers can visualize the dishes they would like to order. 
YouTube video marketing ideas for restaurants
Restaurant marketing is all about providing potential customers with valuable and interesting content while answering their questions. Why should they come to your restaurant, cafe, or diner to eat? Will they be supporting a small family-owned business? Are there different dietary requirement options available? If you showcase your restaurant values, personality, delicious food, and clean services, customers will make the connection all on their own. 
Make sure to optimize your YouTube videos for mobile and desktop viewers. Over 70% of people watch YouTube content via a smartphone and share videos on a mobile device rather than a desktop. 
So what restaurant video content will thrive on YouTube? Take a look at our top restaurant videos ideas that can be made easily with Clipchamp's online video editor. 
1. Classic restaurant promo video
Capture potential diner's attention with a mouth-watering restaurant promo video. Showcase your restaurant, menu, take-home packs, and helpful staff through a 15-30 second social media video ad that will leave viewers hungry for more. All you have to do is use your smartphone or camera to capture some unique restaurant moments and display your appealing menu items. Add your footage, restaurant logos, and brand kit to Clipchamp's free online video editor and upload your new promo video directly to YouTube.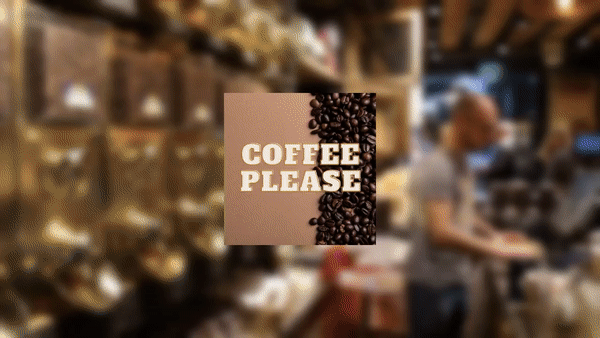 2. Locally sourced produce
According to Commonwealth Bank, more than 50% of Australian consumers want to buy locally sourced and packed products. If your restaurant, diner, or cafe prides itself on serving high-quality, locally sourced produce, tell your customers exactly that. Consumers will be more likely to support your local restaurant knowing the ingredients they're eating are locally produced and grown as well. You can easily capture a snippet of your head chef buying fresh seafood, fruits and vegetables, or meats from the farmer's market. Turn the produce clips into an explainer video sharing an insight into your restaurant's values, high-quality ingredients, and service. 
3. Customer feature
 If you have regular customers who visit your restaurant, make them feel special by including them in a customer feature YouTube video. You can utilize your guests to create a video sharing their positive feedback, favorite dishes, and the best part about their dining experience.  Potential customers trust regular customers who share their honest opinions and experiences, so this style of video will boost your restaurant, diner, or cafe's credibility. 
4. Restaurant delivery service
Sometimes customers aren't able to visit your physical location, but they don't have to miss out completely. Promoting your new restaurant delivery service through YouTube videos is the next best thing. Share your fast service, take away menu, locations you deliver to, and even a free incentive for customers' first order. Keep your loyal customers happy and let them know you're still open for business. 
5. Get to know the chef
Get creative with interview-style staff YouTube videos. You can ask your chef or staff members different questions like what their favorite dish is or why they enjoy working for you. Most of the time kitchen staff hardly get to interact with their customers, so a YouTube video can develop a relationship between them instead. 
6. Tell your story
Customers want to know why you're passionate about your business and what made you start trading in the first place. Create a YouTube video that tells your journey in the food industry. You don't need a fancy camera to create a beautiful video. All you need to do is use your laptop's webcam. Share good and bad experiences, what inspired you, and what keeps you inspired. Connect with your customers, make them feel like they know your business's personality better, and inspire them with their careers. You can even post this YouTube video o your restaurant's website. 
7. Vlog style day-in-the-life
Create a vlog-style YouTube video following your manager or head chef around the restaurant. Share their movements, how they get ready for a busy lunch or night sitting and inviting guests in as they arrive at your restaurant. The options are endless with YouTube vlogs. You can post a day-in-the-life video to your YouTube channel and even on your restaurant's career page to help applicants know what to expect. 
8. Restaurant tour
If your viewers can't visit your restaurant in person, sharing a restaurant tour on YouTube will make them feel as if they are there. Create a behind-the-scenes restaurant tour of your restaurant's premises, back-of-house kitchen, and how your restaurant operates. This will create a connection between customers and restaurants. 
Frequently asked questions
FAQ 1. Is YouTube video marketing worth it for restaurants?
Yes! No matter what social media platform people are scrolling through, video has the highest engagement rate. An average person shares a video 12 times more than a regular post. About 85% of millennial consumers have purchased after viewing a marketing video, and 53% of adults have engaged with a brand after watching one. 
Restaurants should be utilizing the power of video content as it lets viewers experience the food before eating at your restaurant, diner, or cafe. 
Source: Wondershare Filmora 
FAQ 2. How long should my restaurant YouTube video be?
YouTube marketing videos should never exceed two minutes to avoid losing viewers' attention. 30% of your audience will stop watching promotional videos if they are longer than 30 seconds, so it's extremely important to hook your prospects right at the beginning of the video. For better engagement and conversation, consider the best time to post a YouTube video. 
If you're repurposing your YouTube restaurant video for other social media platforms, consider the following video length guidelines: 
Instagram: 30 seconds

Twitter: 45 seconds max

Facebook: 60 seconds 
FAQ 3. Should I create a thumbnail or use an auto-generated thumbnail?
When posting YouTube videos, you should always create a fun-filled thumbnail to entice viewers to click on your video. Make sure the thumbnail text (if there is any) is easy to read and use a consistent font and color scheme. You can use YouTube's auto-generated thumbnails, but creating a more interesting thumbnail will give viewers a better reason to click and watch. Take a look at how Chipotle found success with YouTube video marketing.
FAQ 4. Where should I include a restaurant CTA?
You should always leave a call to action at the end of your YouTube video or social media marketing video. Think about what you are hoping to accomplish with your video. Do you want to invite guests to dine in, promote a delivery service, or share takeaway specials? 
Try not to make your video sound like a sales pitch. Instead of saying, "Call now to make a booking", invite guests to try your new menu item by making a reservation. 
If you want to encourage your video viewers to learn more about your menu or services, you can invite them to visit your website or watch another video.  Collect their email addresses by giving them a free entre or discount coupon.
Leave viewers salivating with YouTube videos!
No matter if you're promoting a new menu item, restaurant location, head chef, or customer reviews, video can help you showcase your restaurant's personality in just a few clicks. 
Share your restaurant's story today by creating mouth-watering videos with Clipchamp's online video editor.